Gliding (slope soaring) sites
Important note – These public access sites have not been risk assessed by the LMAS Committee. It is the members responsibility to ensure they fly legally at all times in accordance with either CAP 722 or the CAA Article 16 Authorisation.
Sharpenhoe Clappers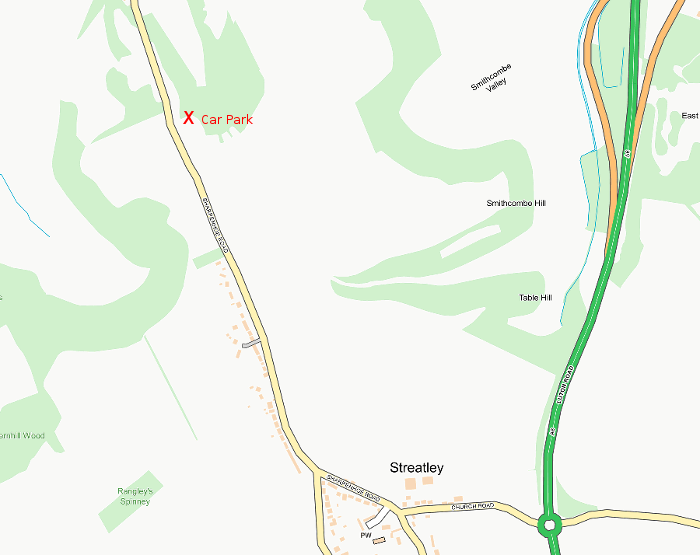 The car park (map) is off the road between Sharpenhoe village and Streatley, at the top of the hill. The flying site is reached by walking along the path from the car park along side the wood, across the top of the hill in the direction of Barton village and finally passing through an iron gate onto the hillside overlooking Barton. This site is managed by the National Trust and is the only site we fly from that requires no hill climbing!
Deacon Hill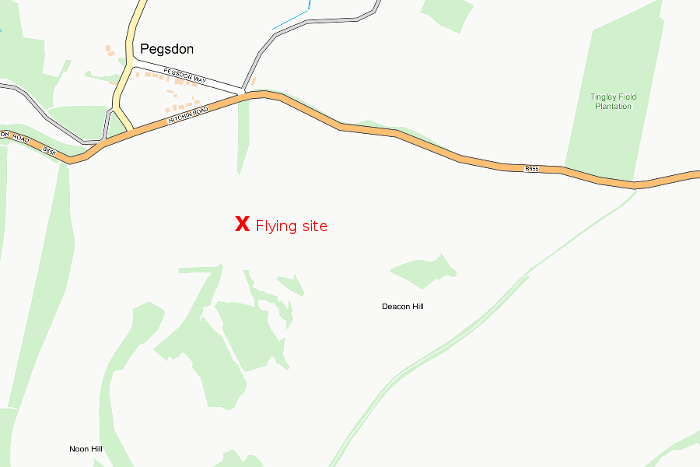 Park your car in Pegsdon village near the Live and Let Live pub (map) as break-ins occur frequently at the Icknield Way car park on the B655. Access to the hill from the village is gained by going through the pub car park, walking along the B655 towards Barton for a hundred yards, crossing the road and going through a wooden gate into the meadow. Turn left (back on yourself) walking in the field alongside the B655 towards Hitchin. After passing through two more gates turn sharp right and follow the hedge towards the bottom of the hill. Pass over a stile, turn sharp left and walk up the hill to the top. By the time you reach the top you will realise how unfit you are and make a mental note to do this walk more frequently!
Warden Hill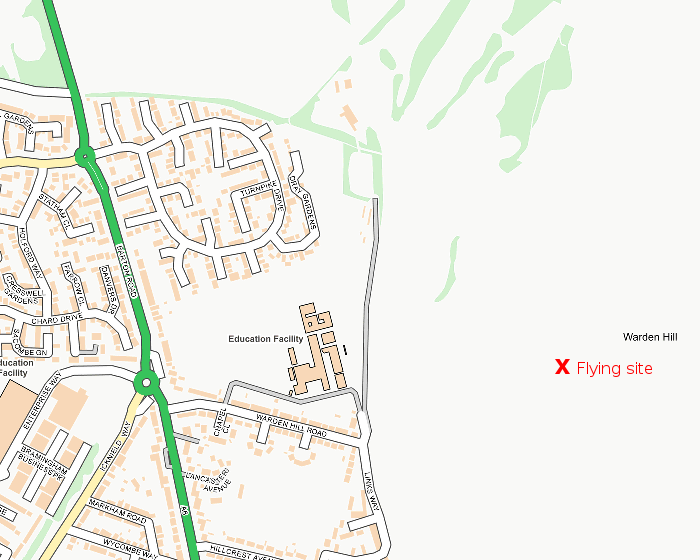 Driving down the A6 from Barton towards Luton, immediately after entering north Luton negotiate two roundabouts staying on the A6. Immediately after the second roundabout turn left up Warden Hill Road. Drive to the top of the road and turn left, parking on a gravel car park outside the school gates and opposite some bungalows (map). Walk along the path towards right hand end of the hill as you look at it. At the bottom of the hill pass through a gate and climb to the top of the hill. You can fly from there but if the wind is dead on the hill it pays to turn north along the hilltop path towards Barton for about 150 yards or so, through some bushes to a clearer area just before the Trig Point. This site is managed by Luton Town Council.